Dr. Sokol Todi's Laboratory
Spinocerebellar Ataxia Type 3 (SCA3), SCA6, and other misfolding disorders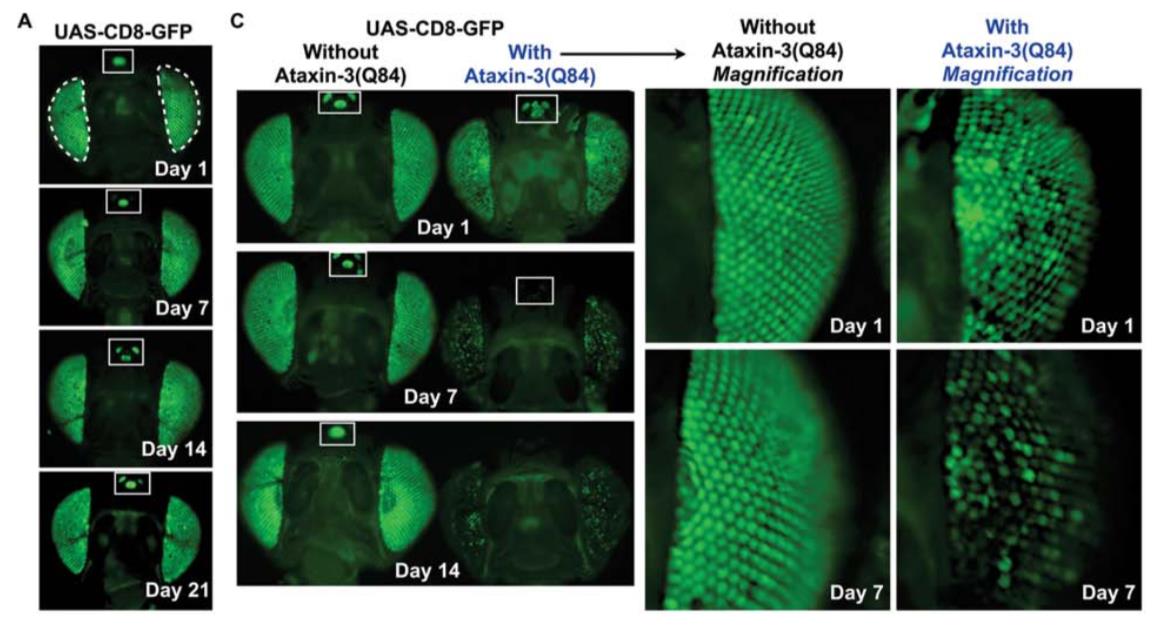 SCA3.pdf: Using a GFP-based reporter to detect what would otherwise be subtle morphological anomalies caused by pathogenic SCA3 protein.
SCA6.pdf: New fly models to understand degeneration in SCA6.
SCA3-3.pdf: Internal degeneration of fruit fly eyes by different version of the pathogenic SCA3 protein.
SCA3-2.pdf: model of how ataxin-3 is degraded in the cell.
Ubiquitin.pdf: New model of how Ubiquitin is recycled in vivo. Dismantle & Reuse is canonical. The other routes were recently proposed by work in our lab.