Dr. Todi - Biographical Sketch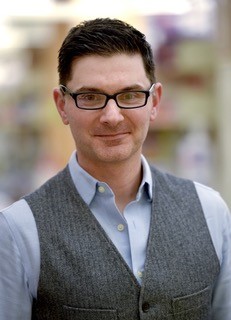 Sokol V. Todi, PhD
Associate Professor of Pharmacology & Neurology
Wayne State University School of Medicine
Dr. Sokol Todi is an Associate Professor in the Departments of Pharmacology and Neurology at Wayne State University School of Medicine. Dr. Todi opened the doors of his laboratory at Wayne State in December 2010 and was awarded Tenure in August 2015. During his time at Wayne State, Dr. Todi has been funded through R00 and R01 mechanisms from the NIH, as well as funds from non-governmental organizations, such as the National Ataxia Foundation, which recognized him two years in a row as a Young Investigator in Spinocerebellar Ataxias. Dr. Todi's work has also been recognized internally at Wayne (e.g. the Career Development Chair Award). Dr. Todi's laboratory investigates mechanisms of neurodegeneration and neuroprotection in age-dependent neurodegenerative diseases caused by misfolded proteins, with particular focus on polyglutamine disease proteins.
EDUCATION AND TRAINING
Baccalaureate:
University of Nebraska, Lincoln, NE, U.S.A.; 08/1995 – 05/1999
B.Sc. (Major: Biological Sciences  ||  Minors: Psychology; Art History & Criticism) May, 1999
Graduate:
University of Iowa, Iowa City, IA, U.S.A.; 01/2000 – 05/2005
Laboratory of Dr. Daniel F. Eberl
Focus: Auditory Mechanotransduction
Ph.D. in Neuroscience, May, 2005
POSTGRADUATE TRAINING 
University of Iowa College of Medicine, Iowa City, IA, U.S.A.
Laboratory of Dr. Henry L. Paulson
Post-Doctoral training in Neurodegeneration; 06/2005 – 06/2007
University of Michigan Medical School, Ann Arbor, MI, U.S.A.
Laboratory of Dr. Henry L. Paulson
Post-Doctoral training in Neurodegeneration; 07/2007 – 08/2010