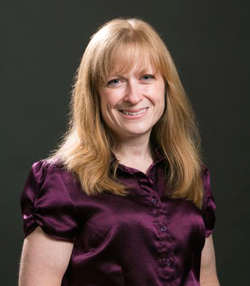 Sarah Tarbox-Berry
Narrative Bio
I am a licensed Clinical Psychologist and clinical research scientist in the field of developmental psychopathology and liability to schizophrenia. I have joint appointments in the Department of Neurology and Department of Psychiatry and Behavioral Neurosciences.
My areas of expertise include: 1) neuropsychology, 2) severe mental illness, 3) psychotherapy, and 4) behavior genetic and statistical modeling.
As a clinician, my focus is on neuropsychological evaluation of individuals with neurological and psychiatric disorders. Additional areas of focus include cognitive-behavioral and interpersonal psychotherapy, particularly for depressive and bipolar mood disorders, and clinical supervision and mentorship of trainees.
My research is in identification of clinical, neurophysiological, and genetic predictors of psychosis and application to early detection and intervention in young people at risk for schizophrenia. I am especially interested in social functioning and the relation between stress exposure, social development, and risk/exacerbation of schizophrenia and related disorders.
Academic Rank
Neuropsychologist, Department of Neurology
Assistant Professor-Research, Department of Psychiatry and Behavioral Neurosciences
Undergraduate
BA, Psychology: Brandeis University, Waltham, MA
Graduate
MS, Psychology: University of Pittsburgh, Pittsburgh, PA
PhD, Clinical Psychology: University of Pittsburgh, Pittsburgh, PA
Position Title
Neuropsychology
Internships
Clinical Psychology predoctoral Internship: Western Psychiatric Institute & Clinic, University of Pittsburgh Medical Center, Pittsburgh, PA
Specialties
Neuropsychology
Psychological Assessment
Psychotherapy
Research: Developmental psychopathology, social functioning, and risk for schizophrenia
Fellowships
Postdoctoral Research Fellowship, Functional Disability Interventions: Department of Psychiatry, Yale University School of Medicine, New Haven, CT